Inspired Luxury
The luxury Torquay motorhome is sleek in style and looks. At first sight it's easy to see the high quality of the Torquay from the stylish Mercedes Benz sprinter chassis all the way to the aerodynamic fully moulded rear wall.
Once you step inside the Torquay you will be impressed by the abundance of luxury inclusions like the apartment style furniture, leather upholstery, electric pop up TV on a swivel bracket, wine rack and plenty of living space with a large full length slide out.
PERSONALISE
BENCH TOPS
CABINETRY COLOURS
DECALS
FLOOR VINYL
SPLASHBACKS
UPHOLSTERY
WALL COLOURS EXT
PEACE OF MIND
3 year factory backed warranty
5 year structural guarantee
2 year 24/7 raodside assistance
120+ accredited service centres
DISCOVER MORE
REVIEWS
"From the moment you walk into the Torquay, the luxury is going to hit you right between the eyes."
- Macca - Discover Down Unders
DISCOVER MORE
Floorplans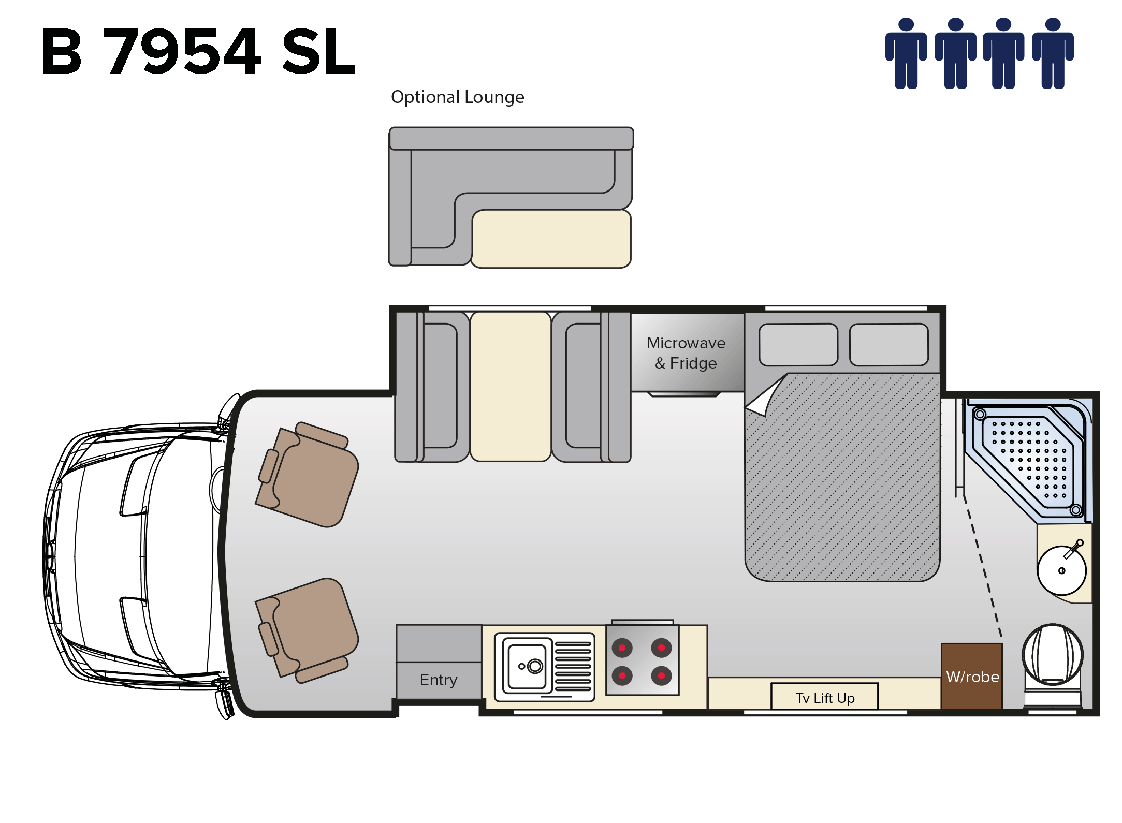 SPECIFICATIONS
&
FEATURES
Mercedes Benz chassis
Full length slide out
Elegant, apartment style furniture
External entertainment unit
DISCOVER MORE