Affordable & Compact
The Avida Leura is a competitively priced, compact motorhome built on a Fiat Ducato chassis.
It is easy to drive and the lower roof height provides greater fuel economy and parking flexibility whilst still offering all the creature comforts of home.
PERSONALISE
BENCH TOPS
CABINETRY COLOURS
DECALS
FLOOR VINYL
SPLASHBACKS
UPHOLSTERY
WALL COLOURS EXT
PEACE OF MIND
3 year factory backed warranty
5 year structural guarantee
2 year 24/7 raodside assistance
120+ accredited service centres
DISCOVER MORE
REVIEWS
"One of the most attractive features of the Leura is its price. Another is the roomy lounge/dining area the elevating bed creates and a third is its compact dimensions."
- Malcolm Street, iMotorhome
DISCOVER MORE
Floorplans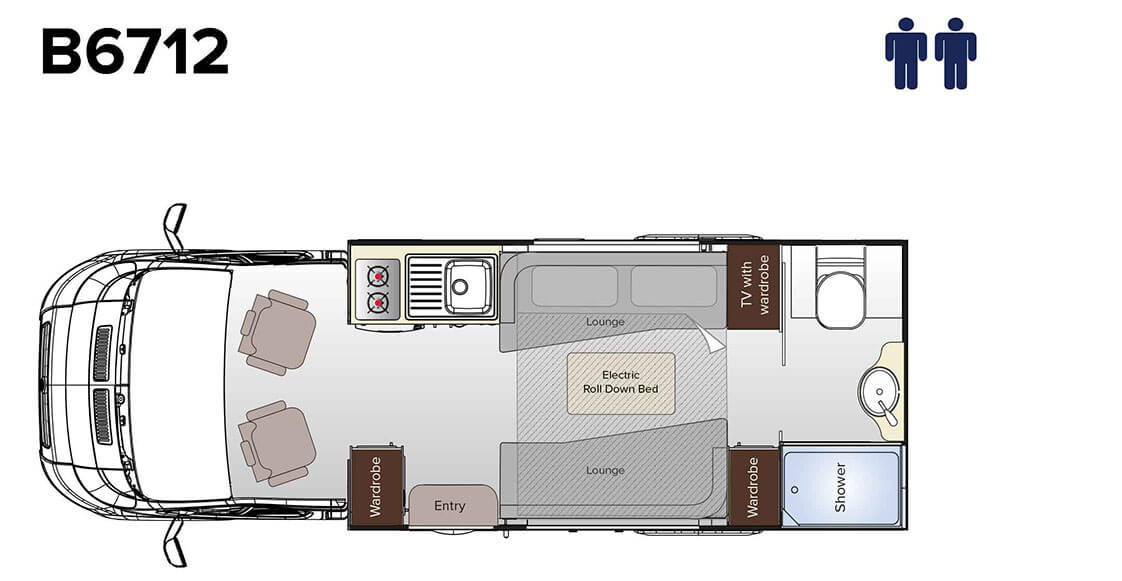 SPECIFICATIONS
&
FEATURES
Compact and easy to drive
Fiat Ducato chassis
6.7m motorhome
Electric Roll Down Bed
Driven on Standard Licence
DISCOVER MORE