Luxury Adventures Await
Built on the powerful 4 cylinder turbo diesel, Iveco 70C chassis with airbag suspension and 205 horsepower, exploring Australia will be easy.
Luxurious and spacious with 3 slide out rooms, giving you a feeling of pure elegance inside.
PERSONALISE
BENCH TOPS
CABINETRY COLOURS
DECALS
FLOOR VINYL
SPLASHBACKS
UPHOLSTERY
WALL COLOURS EXT
PEACE OF MIND
3 year factory backed warranty
5 year structural guarantee
2 year 24/7 raodside assistance
120+ accredited service centres
DISCOVER MORE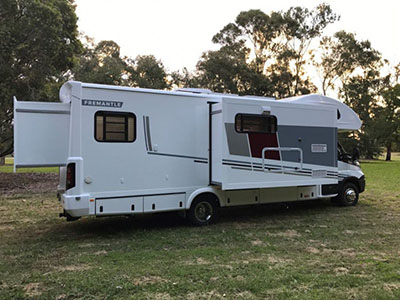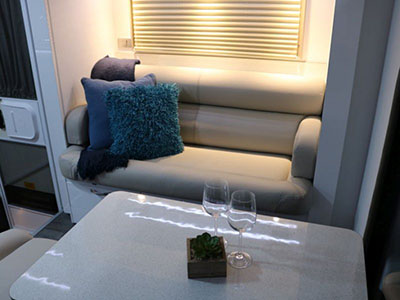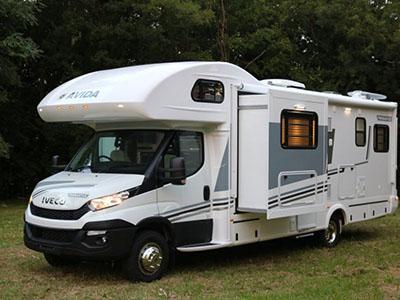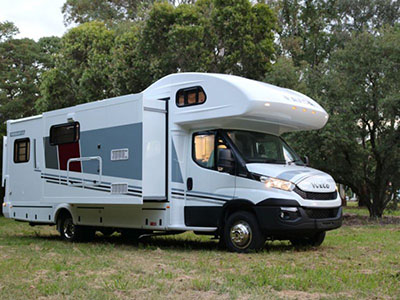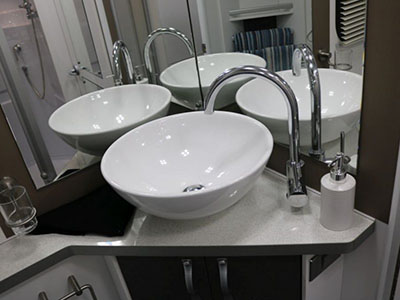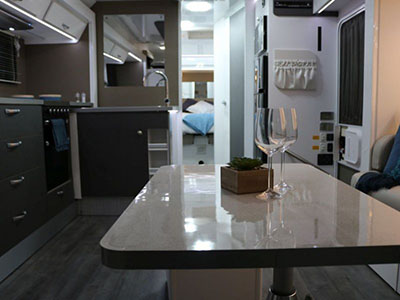 REVIEWS
"The Fremantle is something of a bold move in the design department. It's also a welcome one in having Iveco Daily underpinnings."
- Malcolm Street, iMotorhome
DISCOVER MORE
Floorplans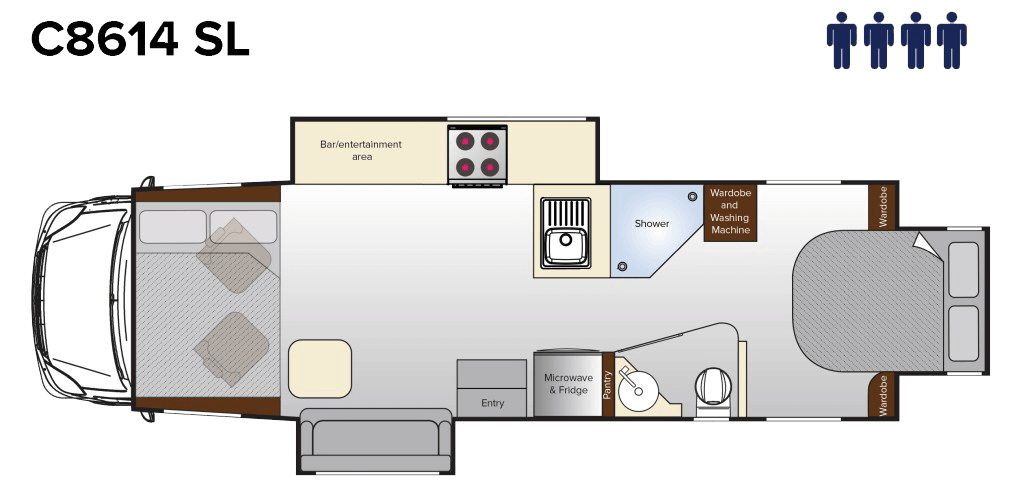 SPECIFICATIONS
&
FEATURES
Iveco 70C-21 Chassis
Leather interior, Tow Bar & Gas Heater
Elegant, apartment style furniture
3 TVs, 2.3kVA generator & 2,000W inverter
DISCOVER MORE