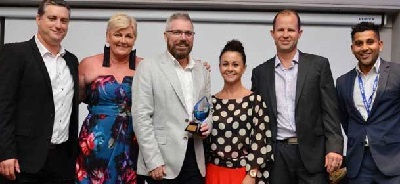 Avida News - Recognizing Avida Dealer of the Year Click here!
Avida have been manufacturing RVs in Australia since 1965 and joined what is now the RVMAP program in May 1989 making Avida the longest standing member in the industry and the only RV manufacturer with continuous compliance for over 26 years.
Avida is proud to be fully accredited as a national RVMAP manufacturer as RVMAP accreditation is verification of Avida's willingness to manufacture in accordance with the highest national standards for safety and quality of care.
To achieve RVMAP accredited status, members must be 100% compliant of business processes and products; anything less is not acceptable.
The Caravan Industry Association of Australia's Recreational Vehicle Manufacturing Accreditation Program (RVMAP) ensures that every Recreational Vehicle (RV) built by an RVMAP accredited manufacturer complies with all relevant regulations including Australian Design Rules and Australian Standards, and also with the additional requirements of RVMAPs Code of Practice.
The RVMAP Accredited Badge on an RV is the ultimate proof of compliance only Members who have attained RVMAP Accreditation are entitled to display it.
Avida's Sales and Marketing Manager Billy Falconer said Avida is proud to be an accredited RVMAP manufacturer ensuring all Avida products are fully compliant and meet the high standard of quality and safety. So before buying an RV, make sure the product is displaying an RVMAP accredited badge.
Compliance is all part of the daily process for the Avida in-house research and development team, which is why Avida continues to offer industry leading customer support with our 3 year or 1 million kilometre factory backed warranty, 5 year structural guarantee, 2 year emergency roadside assistance, coupled with our comprehensive nationwide accredited service network to ensure we are with you all the way.
Discover your dreams in a fully complied Avida product today.